Caliper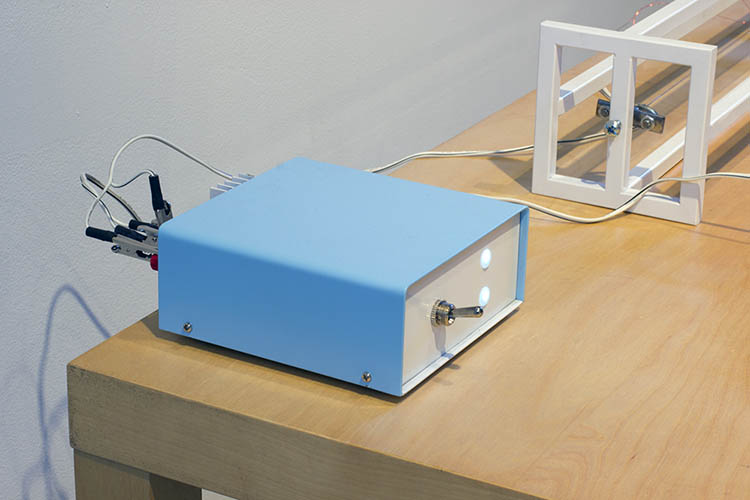 Caliper, 2012
Steel, electromagnets, electronics
Dimensions variable, as shown 36 x 6 x 18"
Caliper emerged from research I was conducting into the design of laboratory instruments. The sculpture consists of two elongated steel forms and a box with electronics. Each steel form is equipped with an electromagnet and a tuned wire.
When powered on, the box drives the electromagnets, the wires vibrate, and the sculpture hums pleasantly. The first of several related devices, Caliper inaugurated the faceless controls, white- and-blue color scheme, and the absurdist implication of a scientific instrument that does nothing and everything at the same time.